Hello loves,I hope you are all well and blessed as you prepare for the week ahead wherever this post finds you ❤.
I got inspired to start a new segment on my blog called SKINCARE SUNDAY. This is definitely not a new concept a lot of people in the beauty community engage in it,nonetheless ,I thought it would be fun and helpful to share my current skincare favourites with you ,in as much as I am obsessed with makeup I am equally obsessed with skincare .
The first product I am sharing with you is the
YES TO PRIMROSE OIL 2-IN-1 FACIAL WIPES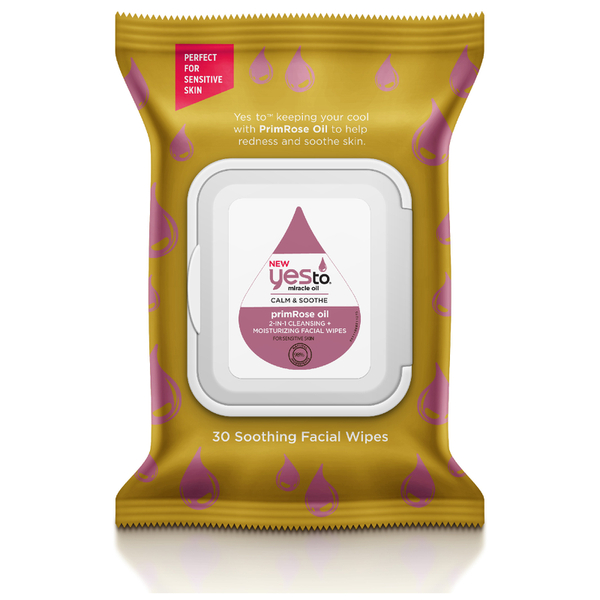 The Super soothing facial wipes are suitable for cleansing sensitive skin.
Formulated to care for even the most irritable of skin, the Miracle Oil Calm & Soothe PrimRose Oil 2 In 1 Cleansing Moisturising Face Wipes are the perfect purifying addition to your skincare routine. The primrose infused wipes work tirelessly to lift stubborn makeup and oil whilst ridding the surface of dulling impurities meaning you can be confident in your glowing, soothed skin no matter what!
Primrose Oil – A soothing and calming oil that helps to relax the skin.
98% Natural.
I love using these wipes in the first step of removing my makeup.no more than one wipe is used because this product does a great job of taking off the first layer of my makeup.
The wipe has a pleasant and delicate smell which makes it suitable for freshening up a makeup free face throughout the day.
For my girls with oily skin I promise you this will not leave you oilier than you were before,this product gives you a natural glow which is great for the summer .If you're interested in these facial wipes please click the Link here or below.

I hope you enjoyed this post and if you do decide to use or have used this product let me know how it worked for you,I would love to hear your thoughts😀.

Love C'awanzi,

❤❤❤.